About Us
Meet the Team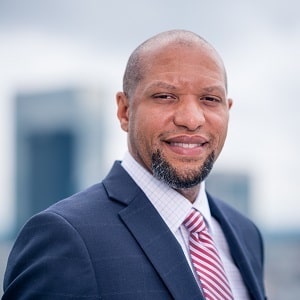 Michael Hayes President and Owner
Michael embarked on career in the real estate industry following a successful operations career where he specialized in compliance and quality for several fortune 100 companies. His last corporate role was at Google where he managed the supply chain from a quality perspective of over $500 million in data center infrastructure assets globally.
Michael found that property management was an ideal match for his skill set that would allow him to serve the customer needs of the market and to pursue his entrepreneurial ambitions. With over 20 years of corporate experience working in both business to business and business to customer capacities, Michael is well positioned to drive efforts in maximizing the value of his client's portfolio while mitigating associated risks.
Michael and his wife Michelle currently live in Atlanta with their two youngest children, while their two oldest children are away attending college. Michael loves playing golf, exploring foreign land, enjoying great food, and Michigan football with family in his spare time in addition to his interests in real estate.
Affiliations:
President and Owner of PMI Atlanta OTP, part of the Property Management Inc. nationwide family of Real Estate professionals/franchisees.
Member of the Atlanta Chapter of NARPM
Education:
Georgia Real Estate Broker License #416571
Bachelor of Science Engineering degree in Industrial & Operations Engineering from the University of Michigan
MBA from Emory University
Property Management Certification by Property Management Inc., Lehi, Utah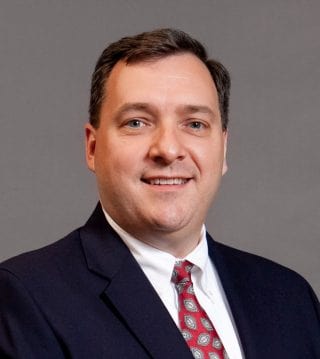 Kent Grothe Broker
Kent Grothe came to the real estate industry after a successful operations career working in multiple industries. His last corporate position was with Airgas where he served as the VP of Operations for the Specialty Products division with responsibility for 27 locations around the country with over 250 people and $100 million in fixed and rolling assets. Property Management was the perfect fit that Kent was looking for when he decided to leave the corporate world and pursue a career that would get him off the road to give him more time to spend with family.
With over 20 years of experience in managing people, customer service, finances, physical assets, and complex projects, Kent's strong skill allows him to provide the highest levels of service and problem solving to his clients. Kent and his wife Kirsten moved to Gwinnett County 16 years ago and currently live in Sugar Hill with their two children. Outside of work Kent enjoys playing tennis, reading, Cornhusker Football, traveling for pleasure, and anything involving real estate.
Affiliations:
President and Owner of PMI Northeast Atlanta, part of the Property Management Inc. nationwide family of Real Estate professionals/franchisees.
Member of the Atlanta Chapter of NARPM
Member of the Atlanta Chapter of CAI
Education:
Georgia Real Estate Broker License #369705
Bachelor of Science degree in Mechanical Engineering from the University of Nebraska
MBA from Mercer University
Property Management Certification by Property Management Inc., Lehi, Utah